IFS Ken Haynes Travel award 2024 - Call For Applicants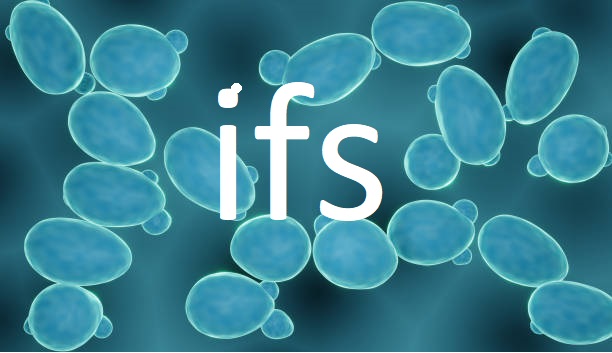 Are you a student/post-doc/researcher/ECR planning to attend a summer conference? The Ken Haynes award can not only help cover the travel/accommodation costs, but if awarded, bolsters your academic CV.
At the Irish Fungal Society 2018 AGM, the members agreed to establish a new travel award that was to be named in memory of Prof. Ken Haynes, who sadly passed away in March 2018.
The award will support early career researchers to attend an international meeting. The value of the award will be up to €500 to support expenses incurred (e.g. registration and travel) to attend such meeting. Up to two awards will be made per annum, depending on the society's finances.
To apply for the 2024 IFS Ken Haynes Travel Award, the application form is here.
Applicants must pass the following criteria:
• Must be a Post-doc or PhD student engaged in mycological research
• Have attended at least one IFS meeting
• Priority will be given to those who have presented or contributed to a previous IFS
meeting
• Have an abstract accepted for presentation in the said meeting (applications can be
made with acceptance still pending).
To apply, the applicant must provide the following details (on this form) :
• The names and dates of the meeting to be attended.
• Submit the abstract to be presented at the meeting.
• Submit a short statement about the importance of the meeting to their career.
• The above should be submitted to the IFS secretary Dr Edel Hyland by 31st January 2024
Applicants will be asked to submit a short meeting report for publication on the IFS website
after the meeting as well as proof of payments (invoice or receipts).
To see the awardees of the 2023 travel award, click here.
Irish Fungal Society News
Free mycology course at Institute Pasteur
This course provides a general overview starting from the basic concepts of fungal taxonomy & ecology. It will guide you through the different approaches for identification of fungi. You will hear about major trends in invasive fungal diseases as well as subcutaneous mycoses epidemiology, about new populations at risk, and emerging factors involved in the development of diseases. It will also cover topics related to antifungal drugs, and finally you will have an insight into the natural history of superficial and invasive fungal diseases, with a part dedicated to the HIV-associated infections.See here for details.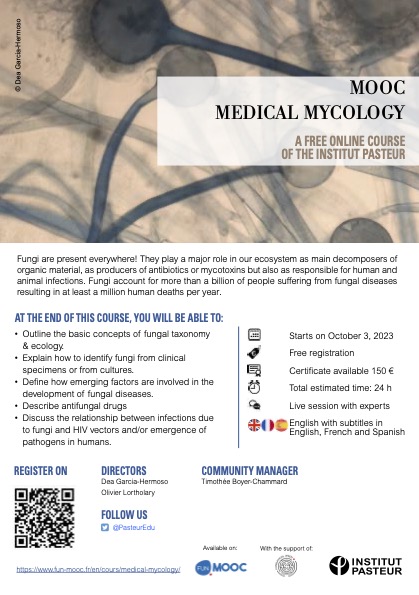 Job opportunity in Trinity College Dublin
Assistant Professor in Clinical Microbiology, 5 year fixed term contract in the School of Medicine/Clinical Microbiology in Trinity College Dublin. See here for details.
Exciting PhD opportunity
Wageningen University have a PhD position open now for 4 yrs, fully funded (no tuition), in an English-speaking environment in Wageningen, The Netherlands. This project is focusing on reproductive barriers and the consequences of fungicide resistance. See here for details.
British Mycological Society's Annual Scientific Meeting 
Details have been released of this year's British Mycological Society Annual Scientific Meeting. It will be held at the Copthorne Hotel in Newcastle from the 12th to the 14th of September, see here for details. If you are a BMS member, then it's only £100 registration for PhD students and £200 for full members. This includes registration and all meals over 3 nights including a special event at the Wylam Brewery. The benefits of being a BMS member are extensive and in particular there are many grants available to fund conference/workshop attendance, undergraduate vacation scholarships, research grants up to 10K, funds to support seminar speakers etc - see here for details.
New article on brain-altering

fungi
By Dr Edel Hyland, IFS Secretary and Senior Lecturer in Biochemistry & Fungal Biology, Queen's University Belfast
A new article on the health effects of fungal metabolites has been published on the popular science website "The Conversation", you can read it for free here.
Gilead UK and Ireland 2023 invasive fungal disease fellowship program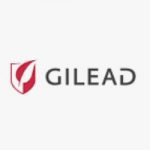 The Gilead UK and Ireland 2023 invasive fungal disease fellowship program is now open. Application deadline is Saturday May 20th 2023. Details of the scheme can be found here.
The Gilead Fellowship and Medical Grants Programme supports local innovation and best practices in caring for people living with:
HIV
Cancer
Invasive fungal disease
Viral hepatitis
Since 2008, the programme has supported over 300 projects, leaving an important legacy in these areas. Applications are invited from healthcare and third sector organisations who are seeking funding for a project that aligns with the goals of the programme.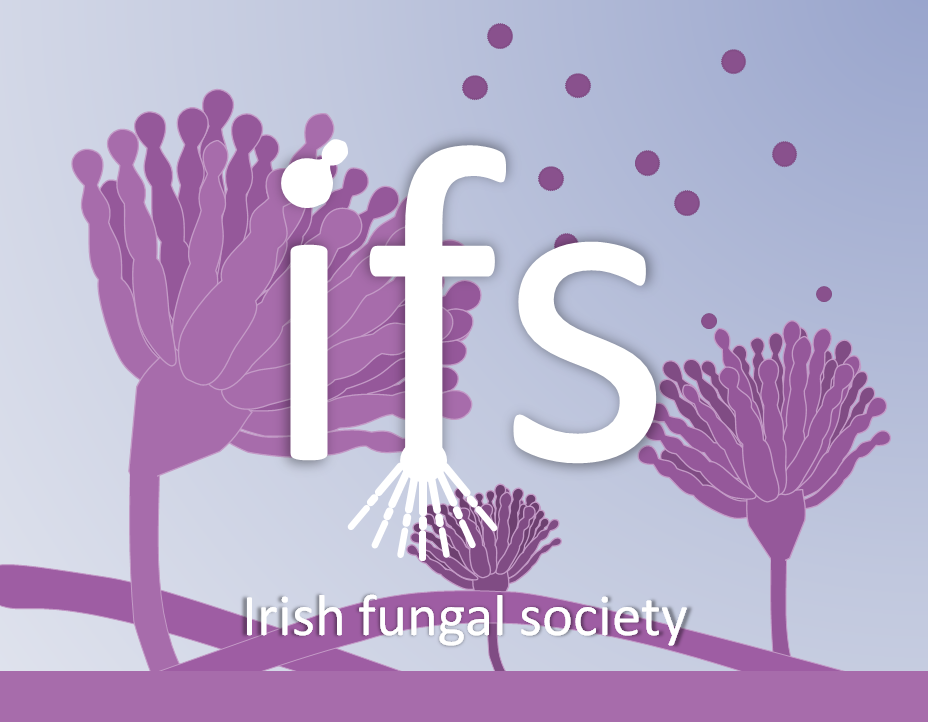 IFS Online 2022
The annual conference and AGM of the Irish Fungal Society took place online on June 22nd 2022.
Speakers included:
Dr. Aleeza Gerstein 'The evolution of antifungal/stress resistance in Candida spp.'
Dr Helen Grogan 'Tackling mushroom disease control in an environmentally conscious world'
Prof. Nancy Keller 'Ecologically relevant secondary metabolites in fungal-bacterial communication'
Prof Martin Hoenigl 'Covid associated fungal infections'
Dr. Jorge Amich'Antifungal persistence in Aspergillus fumigatus"
Dr Tihana Bicanic 'Aspergillosis in patients with severe influenza (AspiFlu)'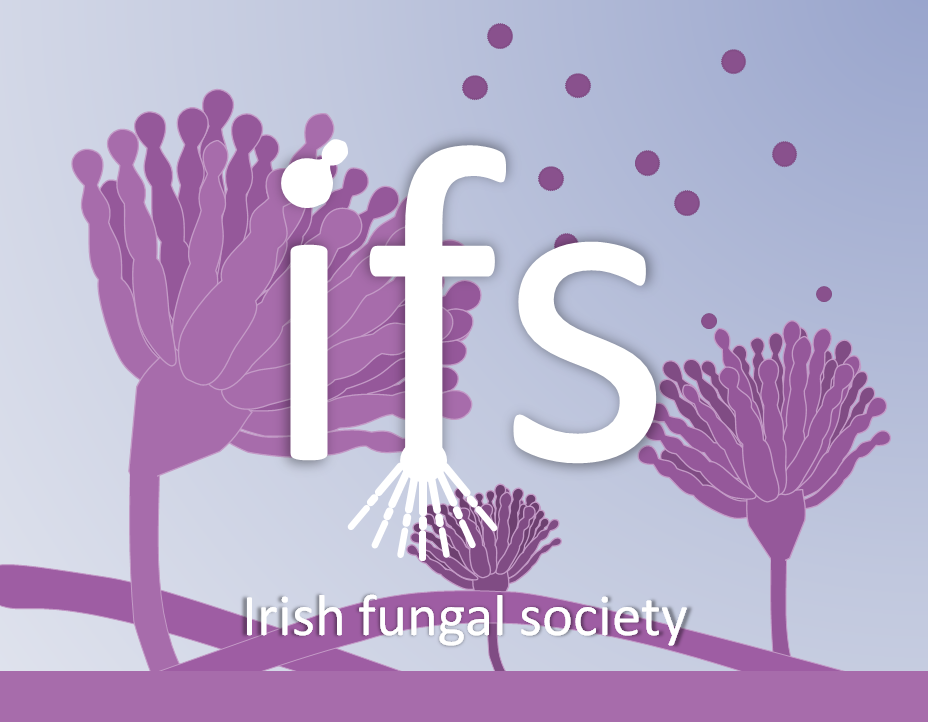 IFS Online 2021
The annual conference and AGM of the Irish Fungal Society took place online, on June 22nd 2021.
Speakers included:
Prof Liz Johnston: 'Impact of increasing antifungal drug resistance on diagnostic and treatment strategies'.
Prof. Carol Munroe: 'Targeting the fungal cell wall'
Prof. Fiona Doohan: 'Molecular dissection of interactions between phytopathogenic fungi and barley'
Prof. Malcolm Richardson: 'Pulmonary aspergillosis: community or hospital acquired?'

Irish Fungal Society 2019 meeting:
The 2019 meeting of the Irish Fungal Society took place on April 11th 2019 at the Belfast Waterfront.
The event took place as part of the 2019 Microbiology Society conference, which ran from Monday 8th to Thursday 11th April.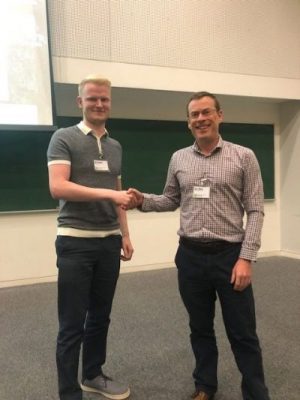 Eoin O'Connor wins the Journal of Fungi Prize:
Congratulations to Eoin O'Connor who won the Journal of Fungi prize for the best oral presentation at the Irish Fungal Society Annual Meeting. Eoin's PhD is involves researchers from Maynooth University, Teagasc and Swansea University and is entitled "Visualisation of MVX RNA in the mycelium of Agaricus bisposus by fluorescence in situ hybridization".
Post-influenzal triazole-resistant aspergillosis:
IFS members have recently published a study highlighting the risk of azole-resistant pulmonary aspergillosis following influenza. The findings have been published in Mycoses:
The findings have been published in Mycoses: https://doi.org/10.1111/myc.12770.
Journal of Fungi to sponsor prize at IFS2018:
The Journal of Fungi have generously offered to sponsor a prize for the best student or postdoc presentation at IFS 2018. There will be a prize of CHF200 for the best oral presentation.
Please send your abstracts to irishfungalsoc@gmail.com to enter.

The Journal of Fungi is a PubMed indexed open access journal.
The journal publishes all aspects of fungal research in a quarterly mode http://www.mdpi.com/journal/jof.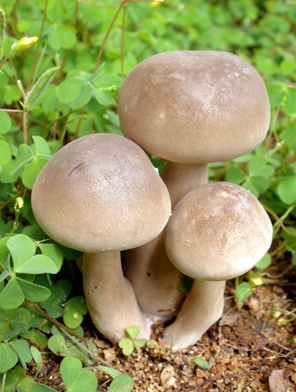 The Irish Fungal Society has been granted Charitable Status:
IFS has been granted Charitable status by the Irish Charities regulator, and the details of the Society are now publicly viewable on the Charities regulator website: https://charitiesregister.ie/.
Our Registered Charity Number (RCN) is 20154295.